So we have a bonanza of beta and preview updates to share with you. We've been busy making a number of updates to the MapQuest Platform and we've been creating new Web Services and revising our client-side SDKs.
Here's what we've got to show you today:
AS3 SDK 6.0 - NEW!
We're happy to introduce the preview release of our AS3 SDKs, Version 6.0. This rewrite makes the SDK more modular, create smaller final .swfs, and add and improve a number of new features like:
POI Decluttering Refactored
Our popular Globe View has been refactored and made a separate component. We've even added a handy feature to let the globe reorient itself when you've turned your world upside-down.
New Control Component style (Ocean Breeze) to match the ones available on MapQuest.com
Raster images are now remotely loaded. So your application only pulls in what's needed
Overview map control added
Mouse-wheel zoom controls and keyboard controls added
We've added a vector-based POI star. It's scalable and color-customizable too.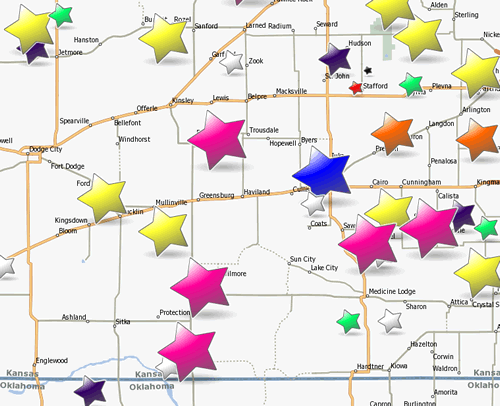 Download and check out samples from our Beta page.
JavaScript SDKs 6.0 - UPDATED!
In this update, we've added:
Route Options for tailoring your route
Toggle Route Dragging on and off
Basic mouse wheel support for zooming
Check out the updated documentation and samples here.
Long URL Web Service - NEW!
Today also marks the introduction of a new service which will allow you to manage large GET requests in Internet Explorer, which can't handle them. While we've put a lot of effort into making our URLs smaller and sane to the human eye, there are still scenarios where a complex request can get pretty beefy. Our new Long URL Web Service will automatically chunk-up the request and still be able to use a JSONP callback in the response.
Directions Web Service - UPDATED!
In our fourth feature release, we've now added draggable routes to the service. You now have the option of adding draggable routes through the Directions Web Service or our JavaScript SDK 6.0.
We've also added a Route Shape feature. This will allow you to return a route shape from a previous request without have to re-run the route.
Even more features and updates are in the works. Stay Tuned.