In addition to auditioning for sitcoms at the studios, MapQuest will be at the Adobe Max conference in Los Angeles, October 4th-7th. We'll be talking to developers, showing demos of our MapQuest Platform using the current 5.3 AS3 SDK and our upcoming 6.0 SDK (currently in Beta). My colleague Ant will also be demonstrating his ability to cry on cue for any casting directors in attendance.
We've also partnered with Adobe to power an Interactive Map of the area. The MapQuest-built Adobe Max Locator application will show conference goers nearby restaurants, hotels, conference shuttle locations, and other hot spots near the Los Angeles Convention Center, home to this year's event.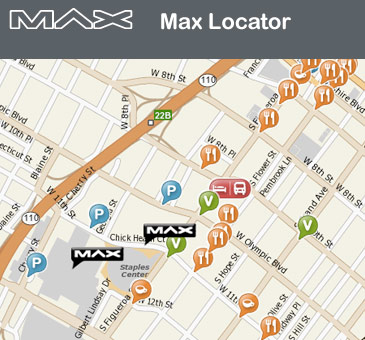 If you're heading to Adobe Max, stop by and say "Hi!" We'll be in Community Pavilion Booth #843, sitting next to you in the Sessions, or in line to audition for the parts of "Guys in Background" for an upcoming episode of "How I Met Your Mother."