The Geocoding and Static Map Service teams have provided another update with more feature enhancements and improvements. We hope you like them, try them, and find them useful. Please remember to provide feedback on the Beta Forums if you find the time. Ok, enough chit-chat! On with the features...
More details on the features listed below are always found on the Developer Network Beta page

Geocoding Service
Delimited Text File Output
We've added a new format to the geocoding service of outFormat=file. It can be used for geocoding, reverse geocoding, and batch geocoding. The response will be a text file containing your results.
You can specify the delimiter you want out of a list that includes commas, pipes, colons, and semi-colons - so, for example delimiter=|,
The file also contains a header row, so you should find yourself with a nice import into a database or a spreadsheet. The hope is that those using the Batch Geocode function will find this very useful
Static Map Service
New Function: Place Map!
A new /getPlaceMap?location= function has been added to the Static map service that easily allows you to get a map for any place you know the address of without having to worry about using the geocoding service to get the latitude / longitude.
It takes a single location, map size, and zoom level. You can provide a single icon if you want a POI on the map to show the exact location.
One item to note: because the return is an image, we can't provide an ambiguities list like we can in the Directions Service. We always take the top of the ambiguous results (the one with the highest granularity and confidence) and use that for the image
Auto Best Fit
This one is very simple! If you have a group of POIs on the map and do NOT provide us with a zoom level of a center Lat/Lng, the returned map will be fitted around your POIs at the closest zoom to fit them all in.
Just Declutter it please!
We've added a declutter=true parameter to the static map as well, so you no longer have to provide all the pixel X/Y offsets. Instead, just set declutter to "true" and the service will handle it all. Because of this change, all the pixel X/Y offset values have been made Optional.
Additional Map Styles
Another new parameter now unlocks different map styles. style= provides black & white, classic, European styles, and others. Check the documentation for the full list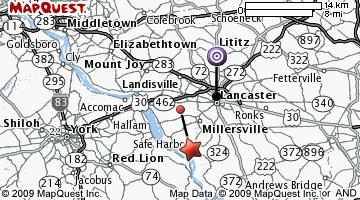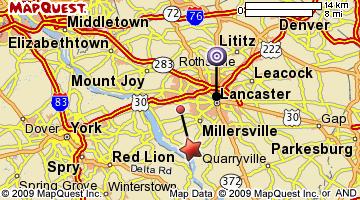 Other Static Map Additions
We've made quite a few other tweaks to the Static Map Service too:
Added support for Compressed Line overlays using a shapeFormat parameter
The MapType parameter now defaults to Map
POI Offset values are now optional
Minimum Map Size restrictions have been removed
Thats all folks
More to come soon! The end of the year draws nigh and we're looking to finish it out on a high note by sustaining our current pace of betas and production roll-outs, so stay tuned and check back frequently.
Almost forgot - my erstwhile companion in crime on this blog, Josh, has asked me to remind everyone to subscribe to the RSS feed, follow MapQuest on Twitter, or become a Fan of MapQuest on Facebook by clicking the links at the top-right of the page. Thanks!