Last week, we released some really great new stuff for the MapQuest Platform: address point geocoding data for the United States for our Enterprise Edition customers, a new default static map style for all SDK users and Navteq United States street level geocoding data for our Free Edition folks!
Address Point Geocoding
Address Point Geocoding (APG) data for the MapQuest Platform is a great win for our customers - enabling more accurate placement of your location on the map and improved routing as well. Using APG is easy - it's already built into our default geocoding configuration, so you don't have to change any configuration files or code - we're returning exact matches with APG using
L1AAA
as the quality code and "
ntus_strpt
" as the vendor name for Enterprise Edition versions 5.* and older,
P1AAA
for the new geocoding service SDK's and two sets of latitude/longitude pairs that show the parcel center and snap-to-street latitude/longitude. You can read more about APG in a blog post we did last year: "
APG now in Beta Geocoding Service
." Here are a couple samples using the APG data - red star is interpolated location, blue star is center of parcel and green star is using APG: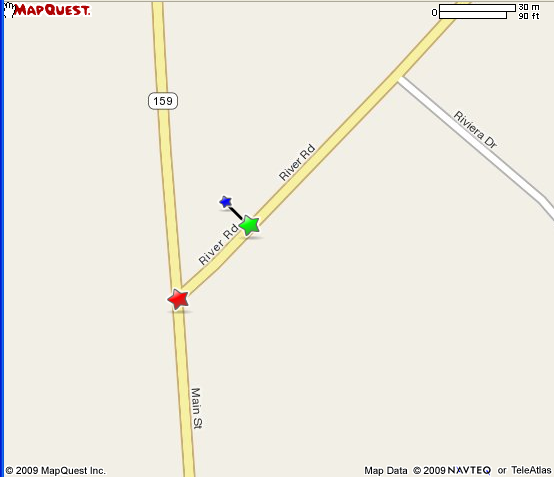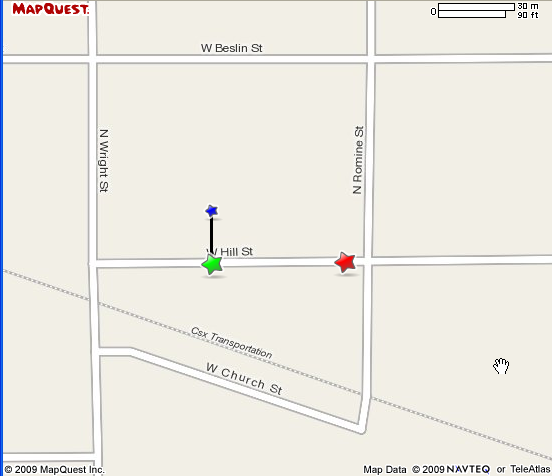 New Map Styles
In December 2009, we released the new map styles for our tiled maps that included terrain - we now have the same great new style for our static (or dynamic) maps. If your static maps are using an older map style, you can simply change your code to use "
2k9a
" as your new map style. If you're already using the default map style - you've already been upgraded, nothing to do on your side! If your business model includes printing static maps - we suggest using a high DPI raster image setting in order to capture the lakes/terrain data with the new map styles. Want to know more? Read: "
MapQuest Introduces our New Map Styles and More!
" A sample new static (dynamic) map: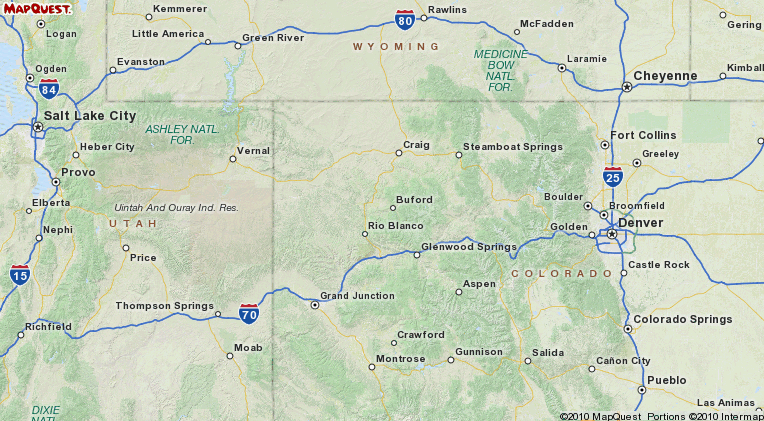 Free Edition Geocoding Update
And finally, we're very proud to announce that Navteq United States street level geocoding for Free Edition has replaced the older TIGER (Topologically Integrated Geographic Encoding and Referencing) data that is freely available from the United States Census Bureau. Navteq populates and verifies their data by driving the roads as well as through user generated updates to that data; TIGER data is updated much less frequently. We're happy to provide the same level of quality data that our Enterprise and Developer Edition applications have been using for years via the MapQuest Platform!