Chris Adamson is a developer and author. His most recent application for the iPhone, named "Road Tip," was just released to the App Store. It's a slick app that performs corridor searches of what's in front of you along your route. So that coffee shop that you past a few miles back? It's smart enough not to show it to you because you're not likely to turn around to visit it.
As a developer, we thought you might also be interested in how Chris came to choose and work with MapQuest instead of using the default mapping and data tools in the iPhone SDK. "The Long and Winding Road Tip" is a very detailed piece on how and why the MapQuest Platform was the best choice for Road Tip.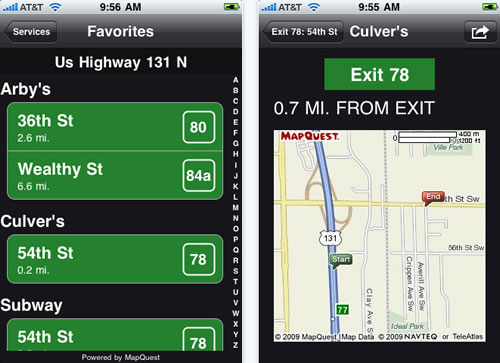 If you haven't checked out our mapping, directions, traffic, and geocoding APIs, Web Services for your project, visit the MapQuest Developer Network and see how we can help add geolocation features to your desktop or mobile application.