On Thursday, September 1, MapQuest will release an update to our Directions API V1 and V2 and your application may be impacted.
The release for MapQuest Directions API V1 and V2 includes bug fixes to our alternate route response, eliminate a duplicate route bug and remove the ability for closed roads to be returned in real-time routes.
Additionally, we'll be updating the status codes for our Directions API V1 and V2. Please reference the new status codes and descriptions below, and visit our documentation page for additional details on our Directions API.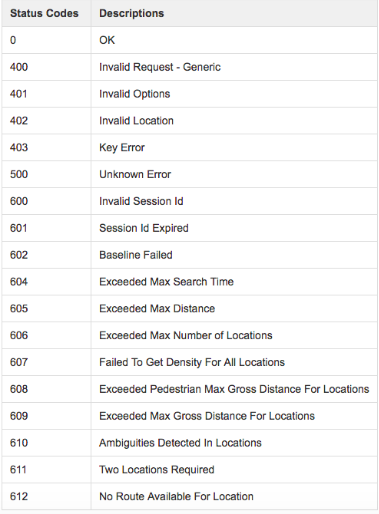 Thanks for your patience. As always, feel free to reach out to Support via email or through the forum with any questions.