We're thrilled to announce our recent acquisition of SocialRadar, a cutting edge location and mapping company.
SocialRadar provides the industry's most accurate POI dataset by providing the exact latitude and longitude of every business storefront and entry point. Using street level imagery, algorithmic automation and human verification, this dataset's precision helps debunk some of the most significant problems facing POIs today. MapQuest is proud to offer this highly accurate authenticated location data through SocialRadar's PlaceKit solution.
MapQuest customers now benefit from:
Precise POI placement. PlaceKit provides the most accurate and complete business listings including the store location, placement of doors, business footprint polygon and more for POIs across the US. Better data = better user experience, better targeted marketing and more accurate analytics around visitation
Flawless directions. No matter how your customers travel, our augmented POI data makes for unbeatable directions, getting your customers to your front door faster.
Quicker answers. With the industry's most accurate POI database, search results will be more reliable than ever. This future initiative is set to kick off in 2017.
Check out how MapQuest's POIs from SocialRadar now stack up against a few other POI providers: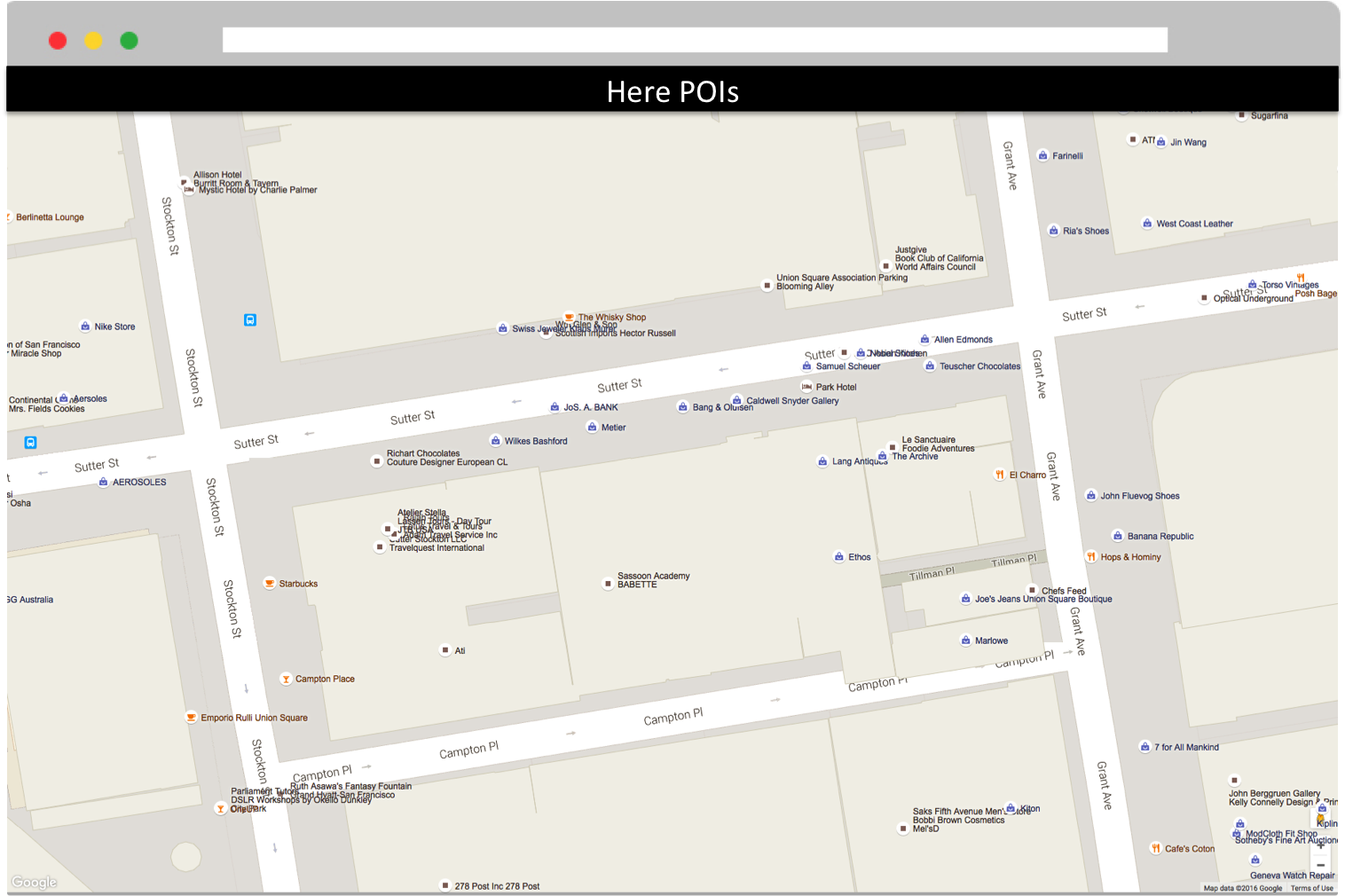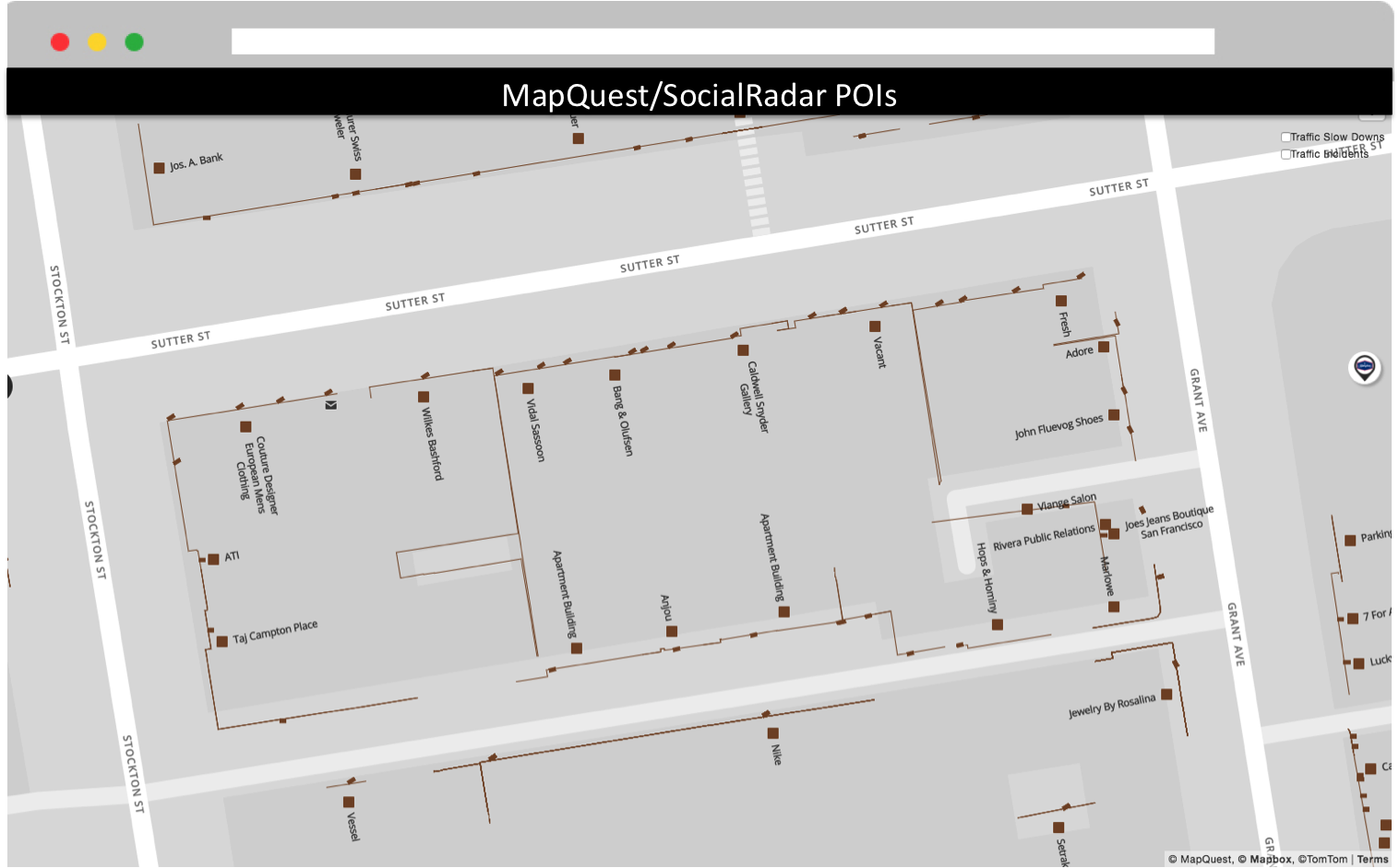 To learn more about how to access this new POI data, contact us at sales@mapquest.com.