Cleaning over 5 million pounds of New York City's laundry is one dirty job. But in an industry that hasn't seen much innovation over the years, the New York-based startup, FlyCleaners, saw an opportunity to turn the industry inside out with the latest in mobile and geospatial technology. From its inception, FlyCleaners integrated MapQuest for Business APIs to build a company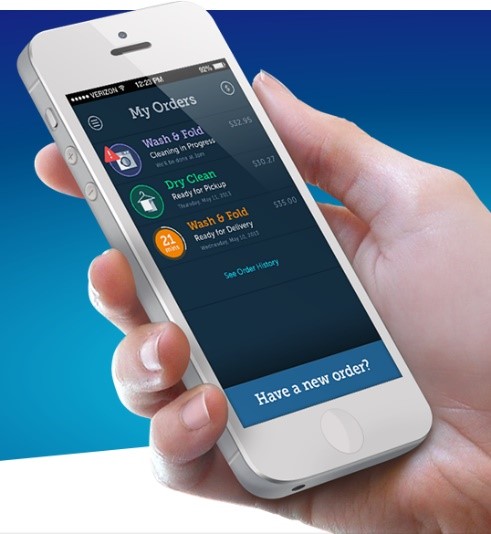 that brings laundry and dry cleaning into the modern world of smartphones and on-demand services consumers have grown accustomed to using.
Cracking the Code
Promising 20-minute laundry pickup and delivery in the world's second largest city – and the country's third most congested – is no small task. Founded in 2013, FlyCleaners has cracked the code in New York's ever-sleepy laundry and dry cleaning delivery service industry. With more than 100 drivers, the company serves consumers and many of the city's small businesses such as salons, spas, gyms, and restaurants.
Objectives:

Geocode users' locations within the FlyCleaners mobile app.
Enable location-aware 'type-ahead' capability to save users from having to key in their full address.
Use routing data to help determine the most efficient driver and route for an on-demand pickup request.
Mapping out the Business From Day One
From its very outset, FlyCleaners identified the need for reliable, accurate and cost-effective geolocation APIs to support the company's on-demand laundry and dry cleaning app. Without such APIs, FlyCleaners simply wouldn't fly. The company needed a way to geolocate customer addresses, locate drivers in the area and select the most optimal driver to pickup and delivery locations – while also factoring in traffic, construction and other variables.
A Clean Sweep Solution
In 2013, FlyCleaners began the process of evaluating mapping API providers. "We evaluated several options, including buying our own maptech data," said FlyCleaners' Chief Technology Officer, Eric Small. "MapQuest had the right set of capabilities and licensing requirements for our needs," Small added. "It was a clean sweep for us."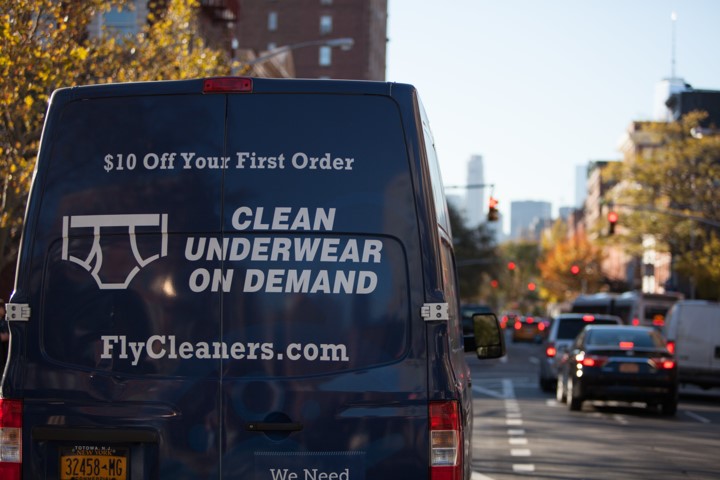 FlyCleaners uses MapQuest's Geocoding API to determine mobile app user's location. FlyCleaners also uses the Search Ahead API to make it quick and easy for customers to enter their location by adding only the first few characters of an address, and then displaying suggested addresses based on the customer's location.
MapQuest's Directions API is leveraged to identify all the drivers in the vicinity of a pickup request, upon which FlyCleaners applies its own proprietary algorithm to intelligently select the most ideal driver for the pickup, based on traffic conditions, construction, the driver's travel path and other factors.
"MapQuest's Geocoding API is a core piece of technology for our business."

- Chief Technology Officer, FlyCleaners, Small
"MapQuest's Geocoding API is a core piece of technology for our business," said Small. "It was part of the genesis of the company and we've been very happy with it. Our users like it and we couldn't do what we do without it."